Oakland City Center Marriott (our conference venue & participating hotel) is part of City Center, a business & shopping complex that sits within Downtown Oakland.
We actually feel a little bad for selecting a city that is so much fun—prepare to experience one of the most vibrant cultural locales in the U.S. You may need to stay up all night just to soak it all in (we won't tell). Oakland boasts excellent restaurants—from world-class dining experiences to funky eateries—as well as boutique shopping, beautiful parks, and unique museums.
Exploring the area, south
Directly south-southwest of City Center Marriott is Old Oakland, a renovated historic district peppered with Victorian buildings and locally-owned shops & businesses.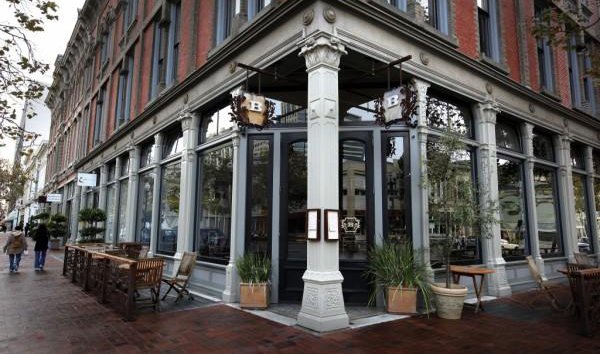 A taste of Old Oakland's noteworthy architecture. Photo courtesy Oakland City Center Marriott.
Southeast of City Center Marriott, Civic Center  is home to the main branch of Oakland Public Library (the largest library collection in the East Bay) and Oakland Museum of California (a special collection of art, historical artifacts, and natural science specimens).
Civic Center also touches a small part of the southern corner of Lake Merritt, a sprawling tidal lagoon surrounded by various parklands (one of which was California's first wildlife refuge).
Just south of Civic Center is Oakland's Chinatown—one of the oldest in the US—home to a myriad of eateries, shops, and curiosities.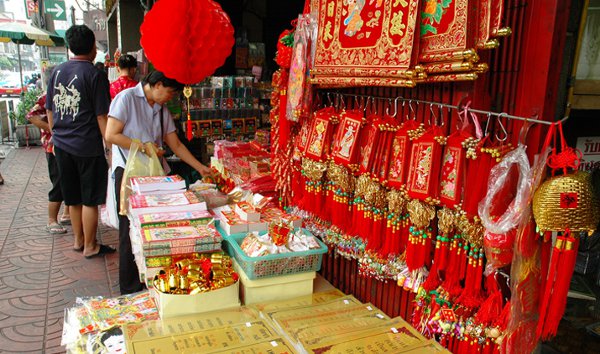 Browsing wares in Oakland Chinatown. Photo courtesy Oakland City Center Marriott.
A bit farther south-southwest from City Center Marriott is Jack London District, a renovated historic industrial area that incorporates Jack London Square. Bay Views, waterfront strolls, and a whole bunch of famous eateries & pubs make this area one of Oakland's most popular tourist attractions.
[top]
Exploring the area, north
Art aficionados (or just the adventurous) can make their way north from City Center Marriott into Uptown, a historic shopping & entertainment district that today hosts a wide variety of interesting art galleries, the famous Fox and Paramount theaters, and plenty of trendy shops, bars & restaurants.
[top]
More info
For more info about the local scene, head over to visitoakland.org
[top]
Beyond Oakland
San Francisco is just a hop, skip and jump away from Downtown by BART or ferry. The renovated Exploratorium is temptingly close to the BART & ferry connections on the other side of the pond…
To fling yourself even further afield, instead make your way north from City Center to Berkeley's Marina. (It's about a 7 mile drive; bus/shuttle routes can get you there with a bit of walking involved. Alternatively you can get there on foot or bike by picking up the Bay Trail; it's about the same mileage as driving.)
[top]
The CLA conference is a great way to develop professionally. There are so many quality sessions to learn what other library systems are doing.
–2013 Conference Attendee