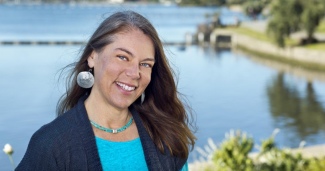 Beatty Award and California Young Reader Medal Breakfast
The Beatty Awards Breakfast speaker will be this year's winner, Dashka Slater, author of The 57 Bus: A True Story of Two Teenagers and the Crime That Changed Their Lives.
Dashka Slater has written many books, including Baby Shoes, The Sea Serpent and Me, which was a Junior Library Guild Selection, Escargot, and Dangerously Ever After. She is also an award-winning journalist whose articles have appeared in Newsweek, Salon, The New York Times Magazine, and Mother Jones. She lives in California.