Visit Riverside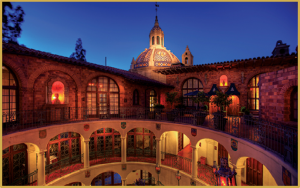 Riverside is located only 20 miles from the Ontario Airport making it an ideal location to come for the 2017 CLA Conference. It is also easily accessed by train, metrolink, and car.
The Historic Mission Inn Hotel and Spa offers beautiful hotel rooms and wonderful dining options for all attendees. Have fresh chips and salsa and a margarita under the stars at Las Campanas, a glass of wine and tapas at 54° at Duane's, or Sunday Brunch at the Mission Inn Restaurant. Be sure to consider a tour of the Historic Mission Inn.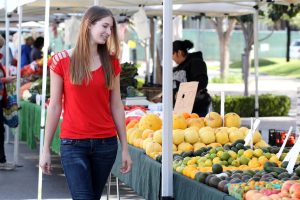 Conference attendees looking for things to do outside of conference will be right in the heart of the action in Downtown Riverside. Artswalk on Thursday night, the Farmer's Market on Saturday morning, and the Day of the Dead celebration on Saturday afternoon/evening will provide free and fun opportunities for all to participate.
Downtown Riverside provides wonderful dining opportunities! Simple Simons, Upper Crust Sandwich Shoppe, and Tamale Factory are perfect for quick lunch fare. Mario's Place, Sevilla, Salted Pig, and ProAbition Whiskey Lounge and Kitchen provide fabulous dinners. If you are looking for a more relaxed environment to watch the game visit Hero's Restaurant and Brewery or Romano's Downtown. Elephant Thai Cuisine, Pacific Cabin Sushi and Mezcal Cantina Y Cocina are open for lunch and dinner. There are many other restaurants to choose from that are walking distance from the Convention Center.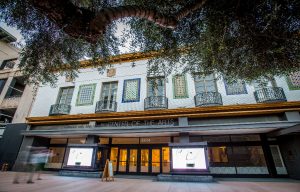 Riverside is home to three Universities including University of California, Riverside, California Baptist University and La Sierra University. If you are interested in a bit of a busman's holiday you can visit the libraries at all three campuses and be sure to visit the Eaton Collection of Science Fiction and Fantasy at UCR. Touring the UCR Botanic Gardens is the perfect way to spend an hour or two and is about a 10 minute drive from Downtown.
Museums abound in Riverside! Riverside Metropolitan Museum, Riverside Art Museum, Mission Inn Museum, and the UCR/ California Museum of Photography are all located in Downtown. If you are up for a short drive you can easily access the March Field Air Museum, San Bernardino County Museum, and Edward-Dean Museum and Gardens.