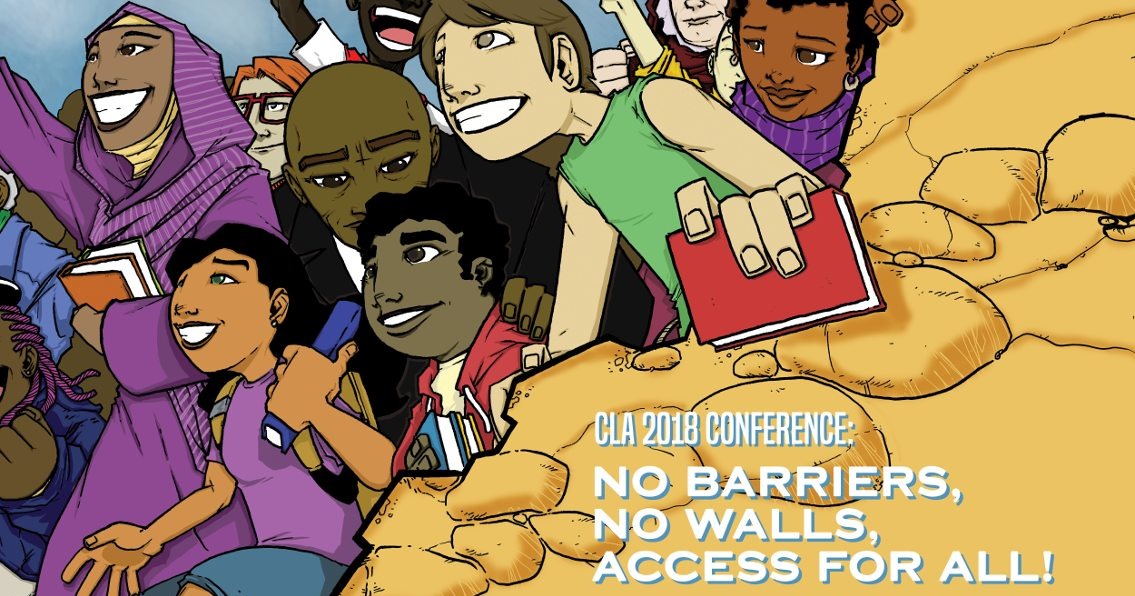 Welcome to the 2018 California Library Association Conference! Our conference theme is, "No Barriers. No Walls. Access For All!" The primary goal is to create a conference that's inclusive to all colleagues no matter what kind of library they work in and what stage in their career they are in. This year's conference will touch on topics that reflect our current global climate and challenges. We will also address the barriers we face by facilitating honest, open discussions to help empower and strengthen our abilities to serve our communities.
We invite all library professionals and enthusiasts to go beyond your walls of comfort to seek out those programs, speakers, and events that will help you become your best library selves!
Programs
Offerings for 2018 include over 100 programs, preconferences, featured speakers, ignite talks and much more.
Our Friday Keynote speaker this year is Pulitzer Prize-winning journalist, filmmaker, and immigration rights activist Jose Antonio Vargas. Vargas has used his identity and the power of storytelling to shift the conversation on immigration, citizenship, and identity in America. His work and story asks the question, "How do you define 'American'?"
Our Saturday morning keynote, artist-historian and founder of the Black Gotham Experience, creator of upcoming graphic novel Other Side of Wall Street: Ocean Dreams, and avid library lover, Kamau Ware, will share a set of short stories on how libraries have been a consistent third space, and gallery of ideas that have made a life shaped by search exhilarating.
This year's Awards Gala takes you behind the velvet curtain for a dazzling cabaret showcase, complete with dancing, music, performances, and comedic skits nodding back to the absinthe-soaked scenes of Northern California's 19th-century Barbary Coast. You'll have to see it to believe it, and you won't want to miss it! Sorry kids, this show is for grown-ups only.
Our Night Track has been modified to a a shorter, punchier package:

The snark has been streamlined.
The crafts have been kicked up a notch.
You'll even get to enjoy a headbanger's ball of sorts.

The Beatty Awards Breakfast speaker will be this year's winner, Dashka Slater, author of The 57 Bus: A True Story of Two Teenagers and the Crime That Changed Their Lives.
Where & When
Pre-Conferences kick off on Friday, November 9, 2018, with full conference happening on November 10 and 11.
Conference will be held in Santa Clara, CA, the heart of Silicon Valley. Santa Clara has everything from fun family attractions and interactive, educational museums, historic sites, and the world's most high-tech stadium. We know you'll find plenty of areas to enjoy!
Questions or Comments
If you have questions or comments about conference, please send us an email at info@cla-net.org. We look forward to breaking barriers with you in Santa Clara.
With Much Love and Excitement,
Dolly Goyal, President
Yemila Alvarez, Conference Planning Chair