Keynote Speaker: Daniel Handler
We are delighted yet disturbed to welcome celebrated author Daniel Handler as Keynote Speaker of this year's CLA Annual Conference in Oakland this fall. As you know, Mr. Handler has strongly supported libraries and literacy efforts, and most recently created and awarded the ALA Lemony Snicket Annual Prize for Noble Librarians Faced With Adversity, celebrating "the joyous importance of librarians." Listen closely as this San Francisco raconteur leans in to tell tales of change. Closer… closer…. Now click here.
(pdf; 2 pgs)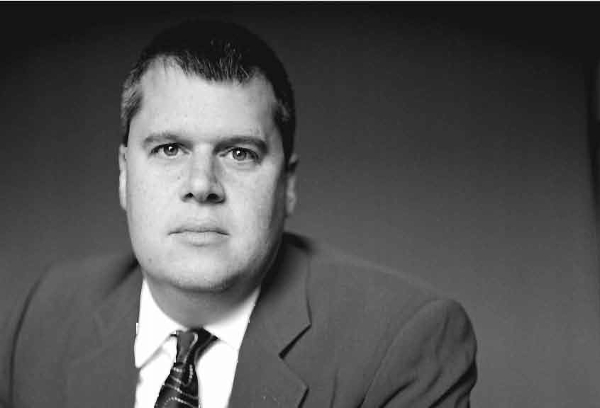 [top]
Preconferences
Don't miss these great preconferences! On November 6 – ELF 2.0 Summit. On November 7– Creating Clout: Advocating for your Library, Now and in the Future, Library Outreach to Veterans, Basic Cataloging with RDA, Read to the Rhythm: Summer Reading Training Workshop, Making It Count, and Empowering Volunteer Tutors to Take Charge of Their Learning Experience!
[top]
Ticketed Events
The Legislative Luncheon on November 7 in the beautiful Marriott Skyline Room. This year's leg luncheon is advocacy-focused: Successful Advocacy Starts with You. CLA Lobbyists Mike Dillon and Christina DiCaro will present.
The State Librarian's Breakfast is another not-to-be-missed event—news straight from the State Library. Enjoy breakfast with friends while hearing the goings on in Sacramento.
The Beatty and CYRM Luncheon honors the 2014 recipients of these prestigious awards and will feature a presentation by Beatty-winning author, H. Joseph Hopkins. The CPLA Awards Luncheon highlights the work of outstanding boards, trustees, commissioners, legislators, advocates from Friends and Foundations.
[top]
Kick-off
Back-to-back events you don't want to miss! Meet and greet at African American Museum and Library at Oakland, toast the opening of the Conference by joining CLA President Deborah Doyle and Oakland Public; followed by the Grand Opening of the Exhibit Hall and Conference Reception.
[top]
CLA Awards Gala
Hopefully you've had time to check in, because CLA's red carpet event is not one to miss. Enjoy dinner with colleagues from near and far as we celebrate our California library community.
[top]
Interest Groups
Grab some coffee and head to early morning CLA interest group meetings, including the Academic Interest Group, African American Librarians Interest Group, Chinese American Librarians Interest Group, Collection Development Interest Group, Library Accessibility Interest Group, Library Facilities Interest Group, Library History Interest Group, Literacy Interest Group, Management Interest Group, Marketing & Public Relations Interest Group, Public Libraries Interest Group, Reference Interest Group, Student Interest Group, Technical Services Interest Group, Technology Interest Group, Volunteer Interest Group, and Youth Services Interest Group meetings.
[top]
Programs! Posters!
Seriously, we're bursting with excitement over the line-up this year. From Socially Responsible Weeding to Taboo Topics to DIYnamic: Librarians in Motion, you're bound to have a tough time choosing. Rock star presenters and game-changing content is everywhere here.
[top]
Exhibits
Learn about new library trends and technologies and rub elbows with vendors. In addition to the usual great booths, this year's exhibit hall will include a variety of interactive activities. Prepare to get your hands dirty!
[top]
CLA at Night
Refresh yourself and mingle with fellow alumni at one of the university receptions, then head over to the main event—Battledecks! Due to the overwhelming success last year, Battledecks will again combine with the Talent Show. Show up for head-turning action as your talented colleagues (and you!) show their stuff: Battledecks, also known as PowerPoint Karaoke, is a fast-paced, fun, laugh-fest where "contestants" have to put together a presentation on the fly as slides are randomly projected for the contestants' confusion and the audience's delight. This will be CLA's 5th Annual Battledecks Competition! Between decks, you will be entertained and amused by your brilliant colleagues as they amaze you with skills you didn't know they had! Stick around for the Official CLA AfterParty– have a dance floor, awesome music, and a cash bar.
[top]