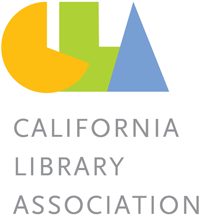 California Library Association (CLA) provides leadership for the development, promotion, and improvement of library services, librarianship, and the library community. We help members excel in a fast-changing job market. We're a resource for learning about new ideas and technology, and we actively work to influence legislation affecting libraries and librarians. CLA is the Community for California Libraries. To learn more, visit us at cla-net.org
Are you a CLA member? Whether you're launching your library career, looking for your next job, or just exploring possibilities, CLA membership includes career services, professional development, and networking & leadership opportunities that can help.
CLA members receive special rates when registering for CLA Annual. If you plan on attending as a non-member, first check out our membership rates to see how much you can save!
We offer a variety of membership levels for individuals and organizations, including discount memberships for first-time members, library students, retired/unemployed, and more–check out CLA membership categories for more information.
CLA conference has really improved in the last couple of years and now, I think, ranks among the best professional conferences in the country. I can't wait for 2014!
–2013 Conference Attendee