From Terry Tornek, Mayor of Pasadena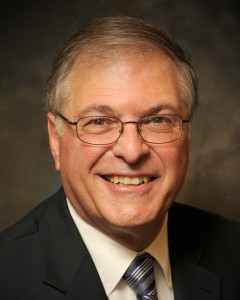 Click on the link to view a welcome letter from Terry Tornek: Mayor of Pasadena Welcome Letter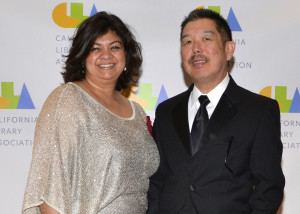 From Robert Karatsu, CLA President,
and Michelle Perera, Conference Planning Chair
We're delighted to present CLA's 117th Annual Conference and Exhibition at the Convention Center in beautiful Pasadena, from November 5 until November 8, 2015.
The CLA Annual Conference and Exhibition is California's leading professional development event for the library community, library partners, and library supporters. We have selected the city of Pasadena for its high-quality conference facilities and accommodations, its vibrant culture, and its accessibility. The city is bursting with bars and restaurants, art galleries, museums, and more!
If you have questions or comments about conference, please send us an email at info@cla-net.org.
Follow us on Twitter @CalLibAssoc for the latest conference news and other CLA updates. Tag conference-related tweets with #CLAreimagine.
We look forward to seeing you in Pasadena in November!
From Jan Sanders, Director, Pasadena Public Library
Happy CLA Conference and Welcome to Pasadena! We are truly delighted that you are coming here. We've spent some time lining up events and sights for you and we really hope you take advantage of all we have to offer.  Aside from all the usual shopping, dining, playing, there are some special things you should know about my town.
First, of course, come see us at the beautiful Myron Hunt Central Library.  Built in 1924 as one of the "anchors" for the Civic Center passageway, the library spans an entire block on Walnut. We'll be hosting a party on Saturday night, but come any time. Then, because Pasadena is the home of Caltech and the Jet Propulsion Lab, there's science galore.  Take a tour of JPL, go see the exhibits at Kidspace, stroll around the Caltech campus.  Wherever you are you'll find interesting exhibits and information from the world of science.  If Art is more your "thing" stop by the Norton Simon for world class paintings and  their wonderful sculpture garden.  You won't be disappointed. There's also the Pasadena Museum of Contemporary Art on Union Street, the Pacific Asia Museum right next door, or the Armory Center for the Arts just a few blocks away on Raymond.  Anywhere you turn, you can feed your artistic soul.  And music is everywhere.  A tour a Pasadena nightlife wouldn't be complete without that!
If you only have a minute to get away from the Convention Center since the programs are so engrossing, and "retail therapy" is on your mind, stroll right across the street to the Paseo Colorado. Best choices for shopping, ladies:  Brighton, Coach Bags, J.Jill, and (my personal favorite) DSW—one of the best discount shoe shops in the area. Trust me, if they don't have what you want, you're just not trying!
So take a deep breath, get situated and dive into the fun and excitement that is Pasadena! You're gonna love it!