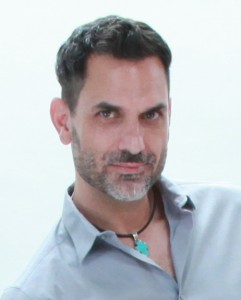 Jim Averbeck
Jim Averbeck works, plays, and evades the law in San Francisco, California. His first book, In a Blue Room, was a Charlotte Zolotow Honor book. His popular books Except If and Oh No, Little Dragon! feature charming protagonists with pointy teeth. His book, The Market Bowl and his middle grade novel A Hitch at the Fairmont were Junior Library Guild Selections. His most recent book, One Word From Sophia, was an IndyNext Top 10 for Summer 2015. Spy agencies can find Jim online at jimaverbeck.com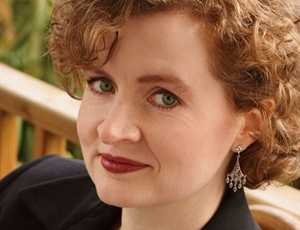 Julie Berry
Julie Berry is the author of the award-winning young adult novels, All the Truth That's in Me, The Scandalous Sisterhood of Prickwillow Place and six other critically acclaimed titles for young readers. She now lives in southern California with her husband and four sons.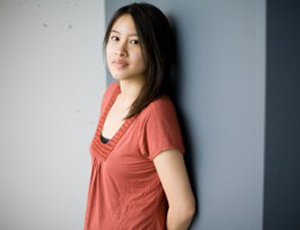 Livia Blackburne
Livia Blackburne has a PhD in neuroscience from MIT, where she conducted research on the neural correlates of reading. She still blogs on the intersection of writing and brain science and she now lives in Los Angeles with her husband. Livia's latest book, Daughter of Dusk, was released in August 2015.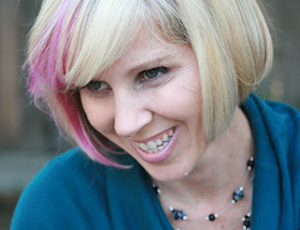 Debra Driza
Debra Driza is a member of the teen lit blogging groups the Bookanistas and The League of Extraordinary Writers.  These days you can find her at home in California, adding random colors to her hair and wrangling one husband, two kids, and an assortment of Rhodesian Ridgebacks. MILA 2.0: Renegade is her latest novel in a planned trilogy.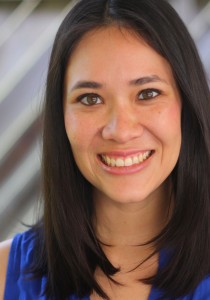 Kelly Loy Gilbert
Kelly Loy Gilbert, a lifelong California resident, is the author of Conviction. She has an MFA from San Francisco State and serves on the NaNoWriMo Associate Board. She lives in the Bay Area and enjoys leading creative writing workshops for teens.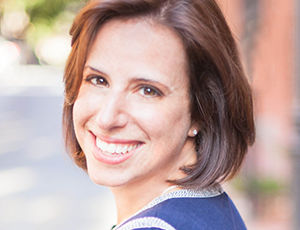 Lori Goldstein
Lori Goldstein earned her bachelor's degree in journalism from Lehigh University and worked as a writer, editor, and graphic designer before becoming a full-time author. She currently lives and writes outside of Boston. Lori is the author of the young adult contemporary fantasy series Becoming Jinn.
Maurene Goo
Maurene Goo grew up in Los Angeles surrounded by books and family. Her first novel, Since You Asked, was published in 2013.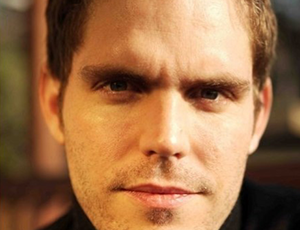 Brad Gottfred
Brad Gottfred wrote and directed the film The Movie Hero and the play Women Are Crazy Because Men Are A**holes. Of his novel debut, Forever for a Year, Publishers Weekly said: "readers will need hearts of steel not to fall for this love story and its two storytellers."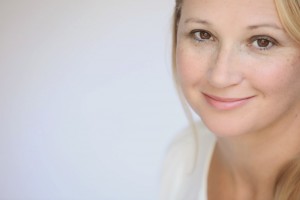 Jennifer Holm
Jennifer Holm is the New York Times bestselling children's author of The Fourteenth Goldfish. She is the recipient of three Newbery Honors for her novels Our Only May Amelia, Penny From Heaven, and Turtle in Paradise. Jennifer collaborates with her brother, Matthew Holm, on two graphic novel series — the Eisner Award-winning Babymouse series which has more than 2.3 million books in print and the bestselling Squish series which is being developed as a television series. Her most recent graphic novel collaboration is the bestselling Sunny Side Up.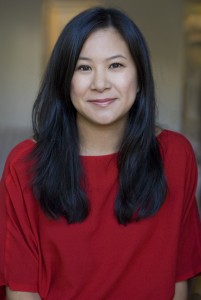 Charlotte Huang
Charlotte Huang is a graduate of Smith College and received an MBA from Columbia Business School, which is clearly something every aspiring writer should do. When not glued to her computer, she cheers her two sons on at sporting events and sometimes manages to stay up late enough to check out bands with her music agent husband. Charlotte lives in Los Angeles and is the author of For the Record (Delacorte, 2015).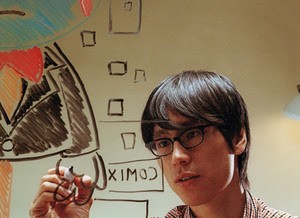 Derek Kirk Kim
Derek Kirk Kim is an award-winning writer, artist and filmmaker. He is the writer of the Tune series, the writer and director of the spin-off webseries, Mythomania, and the lead character designer of Adventure Time. He won all three major comics industry awards, the Eisner, the Harvey, and the Ignatz Award for his debut graphic novel, Same Difference and Other Stories. He won a second Eisner Award for his work on The Eternal Smile, a collaboration with National Book Award nominee, Gene Luen Yang. He eats chips with chopsticks. http://www.derekkirkkim.com/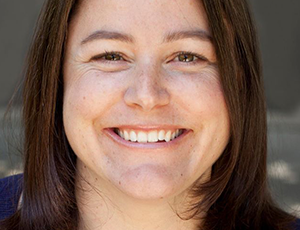 Kristen Kittscher
Kristen Kittscher is the author of middle grade mystery The Wig in the Window and the upcoming The Tiara on the Terrace, which releases January 5, 2016. A graduate of Brown University and the 2014 James Thurber House Children's Writer-in-Residence, Kristen taught middle school English for many years before becoming a writer. She lives with her husband in Pasadena, California.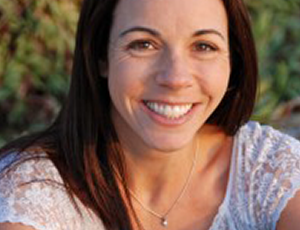 Jessi Kirby
Jessi Kirby was born and raised in Mammoth Lakes, CA.. In addition to writing, Jessi works full time as a middle school librarian in Orange County, CA, where she lives with her husband and two children.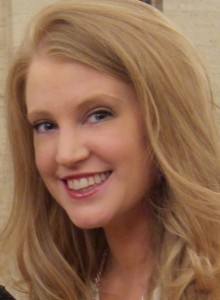 Jesse Klausmeier
Jesse Klausmeier's acclaimed debut picture book, OPEN THIS LITTLE BOOK, won a 2013 Boston Globe-Horn Book Honor for Excellence in Children's Literature. Illustrated by Suzy Lee, it was a 2014 Bank Street College Best Children's Book of the Year and a 2013 Huffington Post Best Picture Book of the Year.
Jesse has worked at Nickelodeon Animation Studios and Penguin's Dial Books for Young Readers, where she was an assistant editor. She now lives in Madison, WI where she writes and edits children's books, cheers for the Packers, and eats way, way, WAY too many cheese curds.
Visit her online at http://JesseKlausmeier.com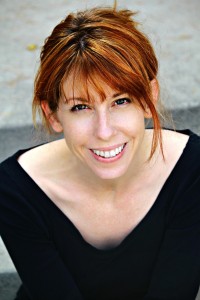 Jen Klein
Jen Klein is the author of Jillian Cade: (Fake) Paranormal Investigator from Soho Teen and the upcoming Shuffle, Repeat from Penguin Random House. She lives in Los Angeles, where she also writes for ABC's Grey's Anatomy.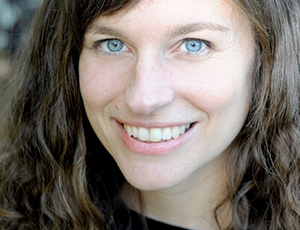 E. Katherine Kottaras
E. Katherine Kottaras is originally from Chicago, but now she writes and teaches in the Los Angeles area.  Her debut novel, How to Be Brave, will be published on November 3, 2015.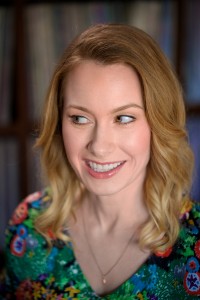 Hope Larson
Hope Larson is the Eisner and Ignatz award-winning author of 6 graphic novels, including an adaptation of Madeleine L'Engle's seminal A Wrinkle in Time. Her upcoming work includes two graphic novels illustrated by Rebecca Mock: Compass South (FSG, June 2016) and Knife's Edge (FSG, 2017).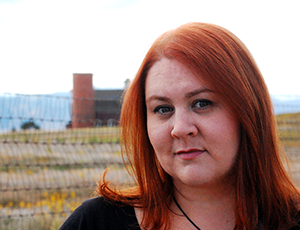 Michelle Levy
Michelle Levy was born and raised in Littleton, Colorado, where she memorized books before she was able to read, tricking her parents into thinking she was a genius. She spent many insomnia-filled nights dreaming up stories that she never thought to write down. When she finally set out to get something on the page, the words flew out of her until she had her first completed manuscript and she never looked back.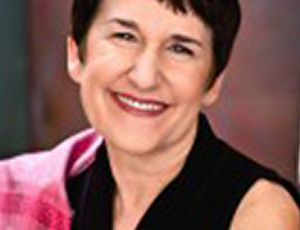 Catherine Linka
Catherine Linka has been immersed in books her whole life, most recently as a writer and a bookseller. Her debut novel is A Girl Called Fearless, a young adult romantic spec fiction/political thriller. Catherine lives in Southern California where she watches hummingbirds and hawks when she should be working.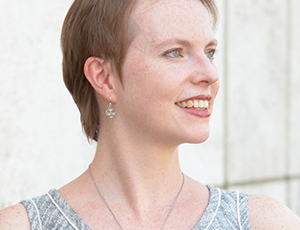 Mary McCoy
Mary McCoy is the Senior Librarian in Teen'Scape, the young adult department at the Los Angeles Public Library.  She currently lives in Los Angeles with her husband and son. Her debut novel, Dead to Me, is a film noir-inspired YA mystery set in the glamorous, treacherous world of 1940s Hollywood.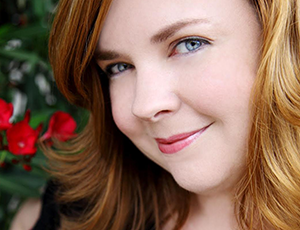 Gretchen McNeil
Gretchen McNeil is the author of several young adult titles.  Her latest release, Get Dirty, is the second book in a series that Gretchen pitches as "John Hughes with a body count."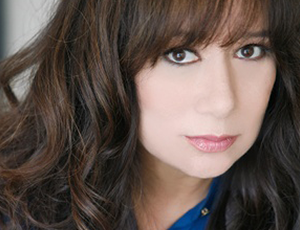 Lissa Price
Lissa Price is the award-winning author of Starters and the sequel Enders, international bestsellers published in over thirty countries. Set in a future Los Angeles, the series asks the question: Would you rent out your body to the elderly so they could be young again temporarily?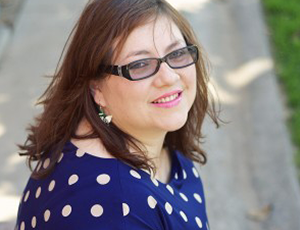 Isabel Quintero
Isabel Quintero was born and raised in Southern California.  Her debut novel, Gabi, a Girl in Pieces, won the 2015 Morris Award for debut young adult fiction.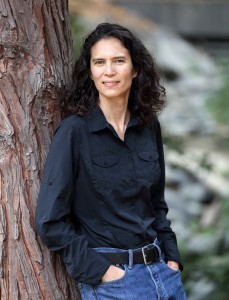 Nina Revoyr
Nina Revoyr Nina Revoyr was born in Japan to a Japanese mother and a white American father, and grew up in Tokyo, Wisconsin, and Los Angeles. She is the author of five novels which are widely taught and have been selected for numerous "Campus Reads" and "Community Reads" programs. Her second novel, Southland, was one of the books in the California Center for the Book's "Mysterious California" book discussion kits. This title was a Los Angeles Times bestseller and "Best Book of 2003," a Book Sense 76 pick, an Edgar Award finalist, and the winner of the Ferro Grumley Award and the Lambda Literary Award. Her latest book is Lost Canyon, published in August and described by Booklist as "a gripping tale of unintended adventure and profound transformation."
Nina is executive vice president and chief operating officer of a large nonprofit organization serving children affected by violence and poverty in Central and South Los Angeles. She has also been an Associate Faculty member at Antioch University, and a Visiting Professor at Cornell University, Occidental College, and Pitzer College. Nina is also co-editor, with poet X.J. Kennedy and poet and former National Endowment for the Arts Chairman Dana Gioia, of the college textbook Literature for Life: A Thematic Introduction to Reading and Writing. Nina lives in Northeast Los Angeles.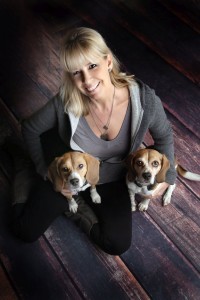 Teresa Rhyne
Teresa Rhyne's life changed forever with one sound: AAAARRRROOOOO! Emitted by a beagle she later named Seamus, it signaled the beginning of a journey she could never have imagined. Within a year, Seamus was diagnosed with and beat an aggressive cancer. Soon after, Rhyne was diagnosed with triple-negative breast cancer. Throughout her treatment, Seamus was a four-legged touchstone; his successful battle paving the way for hers. Happily, Rhyne has had no evidence of the disease since that time.
Her memoir The Dog Lived (and So Will I): A Memoir (2012) is at once inspiring, uplifting, and surprisingly hilarious. Embraced by both critics and fans, it became a #1 New York Times and international bestseller, and has been translated into six languages. In her new memoir The Dogs Were Rescued (and So Was I) (2014), Rhyne details how her current beagles, Daphne and Percival, inspired her to adopt a healthier, more compassionate lifestyle. AAAARRRROOOOO!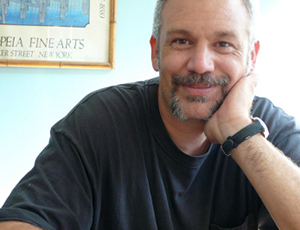 John Rocco
John Rocco is an author and illustrator of books for children. He is the winner of the Caldecott Honor for Blackout, as well as the illustrator for Rick Riordan's multimillion copy bestselling series: Percy Jackson and the Olympians, The Kane Chronicles and The Heroes of Olympus.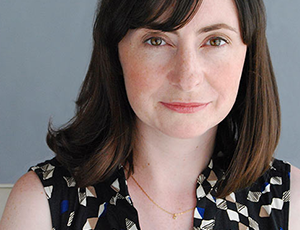 Elizabeth Ross
Elizabeth Ross's debut novel, Belle Epoque, was published in 2013. The novel was a finalist for the American Library Association's William C. Morris Debut Award and the California Book Award.  Originally from Scotland, Elizabeth now lives in Los Angeles with her husband and son.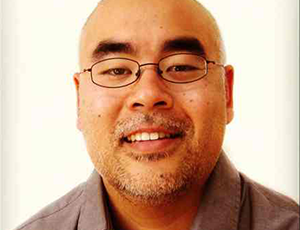 Dan Santat
Dan Santat is an author and illustrator of several books.  Recently, he was awarded the 2015 Caldecott Medal for distinguished illustration for his children's book The Adventures of Beekle: The Unimaginary Friend.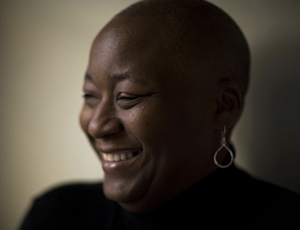 Hope Anita Smith
Hope Anita Smith has been a storyteller, teacher, photographer, artist and a singer on her journey to becoming an award-winning author.  Her first book, The Way a Door Closes won several awards including The Coretta Scott King/John Steptoe New Talent Award.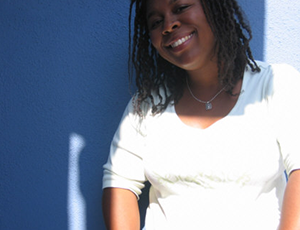 Sherri Smith
Sherri Smith is the author of several young adult novels including Flygirl and Orleans.  She lives in Los Angeles with the love of her life, and is currently working on her next book.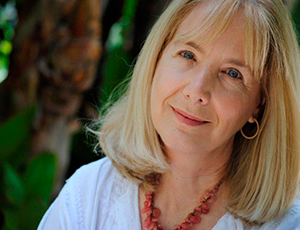 Ann Stampler
Ann Stampler was born in Connecticut, grew up mostly in Santa Barbara and currently lives in Los Angeles, where her novels Afterparty and Where It Began are set.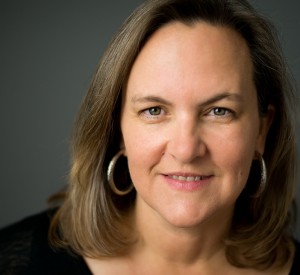 Sarah Tomp
Sarah Tomp is the author of My Best Everything. She has a MFA in writing for children and young adults from VCFA. She lives, writes, and teaches in San Diego, California.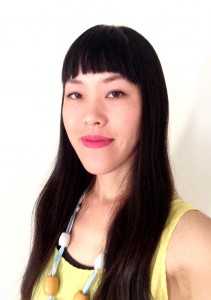 Jen Wang
Jen Wang is an cartoonist, writer, and illustrator. Her books In Real Life, co-written by Cory Doctorow, and Koko Be Good are available from First Second Books. She is also the co-founder and organizer for Comic Arts LA, an independent comics festival based in Los Angeles.
Nicola Yoon
Nicola Yoon grew up in Jamaica and Brooklyn. She currently resides in Los Angeles with her husband, who created the artwork in these pages, and daughter, both of whom she loves beyond all reason. Everything, Everything is her first novel.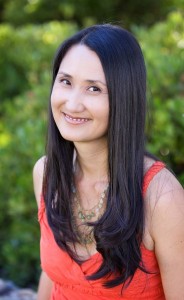 Salina Yoon
Salina Yoon was born in Busan, South Korea, but grew up in Los Angeles from age 4. She is an author, illustrator, and designer of over 150 books for children, including the popular Penguin and Bear picture book series. She lives with her family in San Diego. BE A FRIEND, a picture book that celebrates individuality, self-expression, and friendship, with a silent main character who is a mime, releases in Jan, 2016.
(No relation to Nicola Yoon, but I wish we were sisters!)