Thursday, November 5
Grand Opening Reception
Please join us in the Exhibit Hall for the ribbon cutting and Grand Opening Reception that will kick off the 2015 conference! Your opportunity to spend time with vendors, friends, and colleagues from around the state.
4:30pm-6:30pm
Sponsored by Califa
CPLA Awards Dinner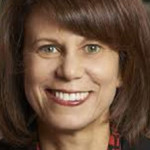 You are invited to attend the 2015 California Public Library Advocates (CPLA) Awards Dinner, where outstanding library advocates throughout our state will be honored and celebrated. From librarians and the media to legislators and Trustees/Commissioners/Friends and Foundation members, you will be part of an event that recognizes those that go the extra mile in demonstrating by their actions that libraries matter in California!
Come hear their inspiring stories, hear from ALA President Sari Feldman, and be inspired yourself. Buy your ticket today and be a part of the 2015 CPLA Awards Dinner!  It's the perfect way to kick-off a great conference! Ticketed event.
CPLA: Strengthening California Libraries through Advocacy and Education
Sponsored by Sage
7:00pm-9:00pm
$55 per person
Friday, November 6
CLA Awards Brunch: Reimagine, Reinvent
Whether you're just getting started after a conference all-nighter or you've been up since dawn and are ready to recharge, what could be a better way to start the rest of your day than a fantastic brunch and a healthy dose of inspiration? The Awards Brunch provides an amazing opportunity to come together and celebrate the best of California's library community. Join us as we applaud and reward up-and-coming leaders, trailblazers and champions, innovators and lifetime contributors. This group of people will definitely inspire you to reimagine and reinvent. Come make it a good day! Ticketed event.
10:00am-11:30am
$40 per person
Beatty Award and California Young Reader Medal Literary Tea
We're doing things a little differently this year!  The CLA Beatty & CYRM Awards event is now an Authors' Tea!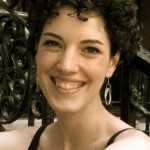 Come partake in a traditional English tea while mingling with your favorite children's and YA authors and illustrators, including Caldecott Award Winner Dan Santat, Caldecott Honor Winner John Rocco, Morris Award Winner Isabel Quintero, Coretta Scott King Honor Award Winner Hope Anita Smith, Sherri Smith, Kristen Kittscher and Nicola Yoon!  Be inspired by entertaining speeches of fellow book lovers. Learn about titles you can recommend to young patrons back at your library and show your support for winning writers. But that's not all, you will also receive free books and have an opportunity to pose for pictures with California's Great White Sharks and your librarian friends in our photo booth! Surely, other surprises are in store for you at the Beatty/CYRM Awards Authors' Tea!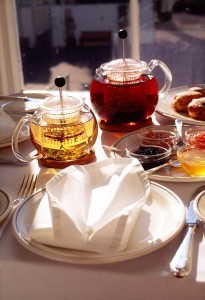 The John and Patricia Beatty Award honors the author of a distinguished book for children or young adults that best promotes an awareness of California and its people.  This year, Beatty Award recipient Katherine Roy will deliver a special video presentation about her book, Neighborhood Sharks: Hunting with the Great Whites of California's Farallon Islands. The California Young Reader Medal (CYRM) introduces young readers to a variety of book genres and formats and gives them an opportunity to honor their favorite books. This year we will honor the CYRM intermediate favorite, Wonder, by R. J. Palacio at the Authors' Tea. You won't want to miss the Beatty/CYRM Awards Authors' Tea! Register today! Ticketed event.
3:30pm-5:00pm
$40 per person
Early Learning at the Library Reception
Come celebrate the great ways libraries are serving as centers for early learning. Join us for a free, informal reception with poster sessions and presentations highlighting innovative library services and community partnerships that support the developmental needs of young children (0-5), their families and caregivers. Visit with poster presenters, grab a light snack, and get inspired about early learning in libraries! Preregistration is required. Register here. Ticketed event.
5:00pm-6:45pm
Lineage Performing Arts Center, 89 S. Fair Oaks Avenue, Pasadena — just an 8 minute walk from the Convention Center
Hosted by the California State Library's Early Learning with Families (ELF) Initiative
Saturday, November 7
OCLC Breakfast
Pam Bailey, Director, Global & Regional Councils, invites you to a free breakfast, and updates and discussion of what's new at OCLC, your library cooperative. We'll discuss the trends that are forming and reforming library priorities, and  provide an update of how OCLC's services are leading the response to change. We'll cover developments in many OCLC services, and we'll also discuss where OCLC is going with linked data, recent OCLC research and initiatives, and library advocacy. Bring your questions and enjoy breakfast with your colleagues.
8:00am-9:00am
Free
California State Librarian's Brunch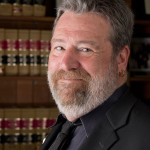 Meet with colleagues from throughout the state to enjoy a tasty brunch, hear the latest news from the California State Library, and enjoy a spot of live music courtesy of State Librarian Greg Lucas and CLA President Robert Karatsu. Ticketed event.
11:00am-12:30pm
$25
PLSEP Student Meet and Greet
If you are in the Public Library Staff Education Program or just want to learn more about it, join California State Library staff members for an informal and informative networking session. Meet your fellow tuition reimbursement recipients, share school experiences and discuss what comes after graduation with experienced professionals in the field in a casual and fun setting.
5:30pm-6:30pm
Free
Party @ PPL!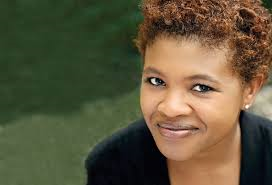 Kick off your Saturday night enjoying conversation and camaraderie with your library colleagues and friends old and new from throughout California at Pasadena's Central Library. Meet New York Times best-selling author, screenwriter and co-producer Attica Locke known for her novels; Pleasantville, The Cutting Season, Black Water Rising and the Fox drama, Empire. Rock out to the sounds of "Misplaced Priorities" a fabulous local rock 'n roll band. Enjoy a wonderful array of salads, a DIY taco bar with all the fixings, craft beer and simply delicious cupcakes! There is something for everyone!  What a great way to start the evening! Ticketed Event.
6:00pm-8:00pm
Pasadena Central Library • 285 E. Walnut Street
$25 per person
After this, make your way to Battledecks, the Talent Show, and the CLA Conference Party.
Battledecks & Librarians Got Talent After-Party
Don't go to bed just yet! We know it's been a long couple of days and some of you haven't slept since Thursday but, seriously, even if you just came from the Pasadena Public Library event, this is when the real fun begins!
CLA's 6th Annual Battledecks Competition kicks off the evening as librarians from across the state attempt to put together coherent presentations on the fly with random PowerPoint slides they've never seen. This event is always a riot and this year your sleep-deprived colleagues are guaranteed to be the most entertaining thing you've seen all year.
We'll follow that up with the talent show to beat all talent shows: music, dancing, singing, and who knows what else. Then we'll dance the night away and sleep in tomorrow. So grab a quick cup of coffee, an energy drink, and a chocolate bar, the night has just begun. Join us as we close out the best conference ever with a TRULY EPIC PARTY!
8:30pm-midnight
Free