Visit our bustling Exhibit Hall often to meet with vendors, seek out new products, and hang out with colleagues.
Silent Auction: Support CLA and Library Advocacy

It's back! Check out our Third Annual Silent Auction and bid on fun, unique and handmade gifts for the holidays, or pick-up something for yourself. Stop by the booth to bid on a host of great items, travel packages, and experiences, and support CLA at the same time. Thanks to you, we raised over $4,000 for CLA last year and we hope to beat that number this year. Auction items will once again include unique experiences, gift baskets, handcrafted items, vendor prizes and more! Come visit us in the Exhibit Hall.
We welcome donations to the Silent Auction! To donate an item, please contact the CLA office at info@cla-net.org.
Vroman's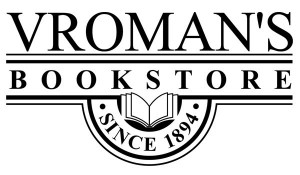 Our bookselling partners, Vroman's, will be in the Exhibit Hall selling a variety of books written by our conference authors. Come ready to purchase your holiday reading and gifts!
Vroman's is a Pasadena institution, literary landmark, and the oldest and largest independent bookstore in Southern California.
California Library Association Membership Booth
The CLA Membership Booth is a one-stop-shop for membership information, conference details, and professional development resources (and prizes!). We will have a variety of offerings this year including meet-and-greets with CLA Board Members, information on CLA's varied Interest Groups, interactive career development programs, and a preview of the upcoming Read–for the Win! summer reading theme from our summer reading partner, iRead. Every day we're going to be offering a new activity and prize and we'll be having a blast on social media as well.  #CLAreimagine
Career Resources @ the CLA Membership Booth
Are you looking for a new position? Or, maybe just to freshen up your interviewing skills? Visit the Career Center at the CLA Membership Booth and talk with professionals and paraprofessionals who can help! At the booth, helpful experts are standing by to review resumes and get you ready for the next big interview. Stop by and reserve your spot in the Exhibit Hall.
PRExcellence Awards On Display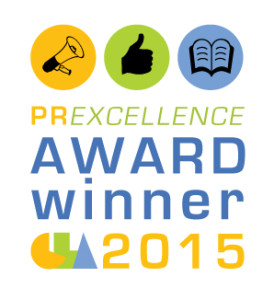 The PRExcellence Awards honor the highest quality efforts of California libraries in promoting and communicating their message to their customers. There are four PRExcellence Award entry categories: Print, Electronic, Event or Campaign, and Wildcard. Awards are given within each of these categories at each of three library budget levels: under $5M, $5M-$10M, and $10M and above. Please stop by the PRExcellence display to view the showcase of this year's fabulous winners!
Interested in exhibiting? Visit the exhibit sales website http://exhibitors.heiexpo.com/CLA/