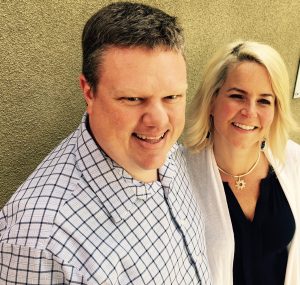 Registration for CLA's 118th annual conference is now open!
This year's conference is November 3-5 in the beautiful capital city of Sacramento. The theme for this year's conference is Swing Into Action and you better believe this conference is full of action. We have over 125 great programs and preconferences, inspiring speakers, more Ignite talks than you can handle, awards honoring the best in our profession, and exhibits (and free food!) from our awesome library partners and vendors. You also won't want to miss the Interest Group Fair, Author events, and career coaching and free professional headshots in the Exhibit Hall.
You'll also want to swing by exciting social events such as miniature golf in the Exhibit Hall, late night swing dance lessons, and the phenomenon known as Battledecks. We will be continuing the very popular Night Track on Friday, featuring no-holds-barred perspectives on our profession, and also adding an exciting new Saturday evening mini-conference featuring community engagement ideas from outside the Library world.
We are focusing this year on swinging into action and advocating for libraries. We want everyone to leave this conference ready to tell their Library's story to the world and we are bringing in speakers from all different areas such as former VP of Buzzfeed Jonathan Perelman, and Head of the Center for the Future of Libraries Miguel Figueroa to share their knowledge.
So, catch up on your sleep before conference because you aren't going to want to miss a minute of this one. And you will probably want to take off Monday because Sunday the 6th is FUNday!
If you have questions or comments about conference, please send us an email at info@cla-net.org. We look forward to seeing all you swingers in Sacramento in November!
Misty Jones, President
California Library Association
Derek Wolfgram
2016 Conference Chair
P.S. Coming to this year's conference? Take your photo with the CLA or Bust Sign and post it ‪on CLA's 2016 Conference Facebook page