CQ BUILDING: FOSTERING OUR CULTURAL INTELLIGENCE
Thursday, November 3, 2016 | 9 AM – 4:15 PM
Ticketed Session – (Tickets still available, register onsite)
You've heard of IQ and EQ, but what about CQ? Cultural Intelligence (CQ) refers to our ability to function effectively across national, ethnic, and even organizational cultural boundaries. Cultural Intelligence involves four interdependent abilities:
Knowledge
Motivation
Interpretation
Behavior
Cultural Intelligence building is a life-long journey, and all can improve their CQ over time. In a world of culture clashes, any effort towards cultural intelligence will make an immediate and effective impact. Relevant to all staff, this workshop introduces concepts and actions which shape personal and organizational cultural competencies. Through highly interactive content that embraces multiple learning styles, our conversation will change perceptions and actions in a way which encourages and nurtures.
Improving our CQ makes us better communicators and more gracious actors in our increasingly diverse world. Build your CQ and learn tools you can apply immediately as you cross cultural Boundaries.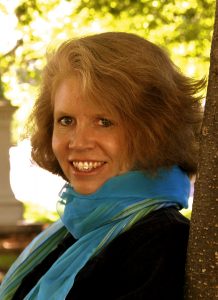 Marla J. Ehlers: Trained by CQ expert Dr. Pennylyn DykstraPruim, Marla Ehlers has facilitated multiple workshops on CQ among a variety of learners. Marla most recently presented on cultural intelligence at the American Library Association's annual conference and has spoken on a variety of other topics at state and national conferences. With over 20 years in libraries and a background in teaching and children's services, Marla is currently Assistant Director at the Grand Rapids (MI) Public Library.
---
INTRODUCTION TO SERIALS CATALOGING WITH RDA
Thursday, November 3, 2016 | 9 AM – 4:15 PM
Ticketed Session – (Tickets still available, register onsite)
Resource Description and Access (RDA) is the new cataloging standard that replaces AACR2. This Basic Serials Cataloging Workshop, part of the Serials Cataloging Cooperative Training Program, will offer an introduction to cataloging serials with RDA. It will cover RDA and CONSER standards, RDA core elements and terminology, transcribed versus recorded elements, new or revised areas of information, and creation of new records and serial maintenance. Attendees will participate in hands-on exercises which will include use of tools and documentation in support of cataloging with RDA. Access to the PowerPoint presentation will be given to participants ahead of the workshop via email.
Steve Shadle is Serials Access Librarian at the University of Washington Libraries where he catalogs serials, supports link resolver and knowledgebase applications and otherwise wrangles serial holdings and bibliographic data. Steve was an original Serials Cataloging Cooperative Training Program trainer and has most recently contributed to the RDA revisions of the CONSER Cataloging Manual.  Steve's work in serials cataloging began as an ISSN Cataloger at the Library of Congress and his contributions to the serials cataloging community were recognized in 2010 by ALCTS with the presentation of the Ulrich's Serials Librarianship Award.
---
IMMIGRATION INTEGRATION
Thursday, November 3, 2016 | 9 AM – 4:15 PM
Ticketed Session – (Tickets still available, register onsite)
There is a major statewide effort to connect immigrant service providers and maximize resources including public libraries.  Box lunch will be provided from noon to 1 for Talk Tables.
Part 1:  9 – noon.  Learn about the current status of immigrants in California.  Representatives from immigrant integration service providers will share new programs and services, opportunities to collaborate with non-library organizations, and funding opportunities.   Watch a live demo of the New and improved USA Learns, a free online instructional program developed for adults with limited English language skills that includes 3 current courses, ability to create teacher and student accounts, and USA Learns English apps.
Part 2:  1-4.  Library staff will share their experience with the development and implementation of their programs, and future plans for expansion including LAPL's certification to provide legal assistance to immigrant populations and San Diego County's efforts to provide assistance to immigrant and farmworker populations including innovative approaches to delivering services to immigrant populations in the workforce system will be discussed.
Moderator:  Daniel Torres, Daniel Torres, Office of Governor Edmund G. Brown Jr., Director of Immigrant Integration.
Participating Agencies:  California Research Bureau (State Library), Sacramento County Department of Education; California Department of Social Services; California Labor and Workforce Development Agency; Ready California; Catholic Legal Immigration Clinic, Inc. (CLINIC); Los Angeles Public Library System; San Diego County Library; & Alliance San Diego.
---
MENTAL HEALTH @ THE LIBRARY: THE ESSENTIALS
Thursday, November 3, 2016 | 9 AM – 12 PM
Ticketed Session – Now Closed
The topic of mental health can be one of the most challenging issues for library staff, especially when faced with tough questions or when interacting with patrons who are exhibiting signs of mental illness. Fortunately, a handful of practical skills enable library staff to respond well to difficult situations and have resources at hand to answer just about any question or scenario that comes your way. This interactive session covers the essentials, starting with proven approaches to serving library users with mental illness. We will discuss techniques for building and utilizing community partnerships to connect patrons with appropriate local resources. Additionally, we will evaluate and discuss various reference resources and technologies, including authoritative websites, mobile health apps, and social networking sites used by consumers as emotional support systems. The class will conclude with sharing ideas for compelling programs to raise awareness and improve mental health literacy for patrons, staff, and the entire community.
Kelli Ham is the Consumer Health Librarian at the National Network of Libraries of Medicine, Pacific Southwest Region located at the UCLA Biomedical Library. Kelli provides training and outreach services to public libraries, hospital libraries, and community organizations, resulting in improved health and wellbeing of entire communities.
Sponsored by the National Network of Libraries of Medicine Pacific Southwest Region
---
SUMMER @ YOUR LIBRARY 2017 – SUMMER READING AND LEARNING ESSENTIALS
Thursday, November 3, 2016 | 12:45 PM – 4:15 PM
Ticketed Session – Now Closed
CLA's annual summer reading workshop will bring library staff together for discussion and information exchange around trends in summer reading and learning for early learners, children, tweens, teens, and adults; community outreach; partnerships; innovative summer programming; and program evaluation. The workshop will also include opportunities for participants to showcase their best summer reading and learning materials; information about the new Summer @ Your Library quality principles and indicators; and lots of great programming ideas for the 2017 summer reading theme, Reading by Design. Please join us!
Presented by CLA's California Summer Reading Challenge Advisory Council and iREAD.
Sponsored, in part, by ScholarShare/TIAA-CREF
The California Summer Reading Challenge is a program of the California Library Association, supported in whole or in part by the U.S. Institute of Museum and Library Services under the provisions of the Library Services and Technology Act, administered in California by the State Librarian.
---
MANAGEMENT BOOT CAMP: LEARN THE ROPES FROM FRONT LINE MANAGERS
Thursday, November 3, 2016 | 1:15 PM – 4:15 PM
Ticketed Session – (Tickets still available, register onsite)
Learn down-to-earth wisdom, tips, and tricks from a diverse group of experienced mid to high-ish level library managers in a format that can best be described as speed dating meets Ted talk. Topics will be covered quickly, allowing you to pick and choose the micro-sessions that are most relevant to your current job and career aspirations. This session is perfect for new managers or people who have administrative aspirations. Topics include: Recruitment, Grant Writing, Dealing with Problem Employees, Self-Promotion 101, Professional Development, and many more.
Robert Karatsu: "The Accidental Library Manager" – Robert is currently the interim Director of the Pasadena Public Library and previously served as the Director of the Rancho Cucamonga Public Library. He once retired for approximately 48 seconds.
Gladstone Bucknor: "It's not you, it's ME" (surviving problem employees) – Gladstone is a Regional Administrator for the Los Angeles County Public Library system, He is a Black Belt in Jiu Jitsu, and rumor has it he once destroyed the Periodic Table because he only recognizes the element of surprise.
Dolly Knight: "TL; DR Budgets & Pensions" – Dolly is the Director of the Ventura County Law Library. Her cats Henry and Leo have more Twitter followers than most libraries.
Vanessa Christman: "Job Searching for Fun and Profit" – Vanessa is a Regional Administrator for the Los Angeles County Public Library system. She is easily bored by writing presenter bios.
Nicole Pasini: "Recruit 'em and Retain 'em" – Nicole is the Deputy Director of Library Services at the San Mateo County Library system. She is the reigning Queen of Memes on the California Libraries FB page.
Sponsored by CLA's Management Interest Group and the CLA Membership Committee
---
THE MESSAGE MATTERS
A Half Day Pre Conference from CLA's Legislative & Advocacy Committee
Thursday, November 3, 2016 | 1:15 PM.-4:15 PM
Ticketed Session – (Tickets still available, register onsite)
Greg Lucas, California State Librarian, will lead this important advocacy session in both his experiences as a journalist and as a library leader in the best way to craft and deliver meaningful messages about the value of libraries. Our current CLA President , Misty Jones and our President –elect Helen McAlary will participate in helping define the platform for the future of California libraries Members of the CLA Legislative and Advocacy Committee will be bringing best practices for effective messaging in an information overloaded world. ALL CLA members at all levels, friends, foundations, trustees and commissioners will be encouraged to attend this short but impactful training. Learn to craft an effective message for your library and work with your colleagues toward crafting a message for improving statewide support for California libraries Tips/ techniques and outcomes will include:
Crafting the powerful and effective message
How and when to present it
How to spread the message so it becomes unified
Best practices of successful messages in California/ voter approval for initiatives
Seek out ideas and aspirations for libraries in the next 5-10 years (bond results and plans here)
Sponsored by CLA's Legislative & Advocacy Committee
---
STUDENT RESOURCES FOR LITERACY TUTORS
Literacy Interest Group Afternoon Workshop
Thursday, November 3, 2016 | 1:15 PM – 4:15 PM
Ticketed Session – (Tickets still available, register onsite)
Anyone involved in adult literacy knows it's a different beast than early or child literacy. In this preconference session, we'll look at books, apps, and more for adult learners, as well as information on learning disabilities and student resources. This session will be mixed format, with a presentation, hands on activities, and displays.
Sponsored by: CLA Literacy Interest Group
---
EARLY LEARNING FOR FAMILIES
Thursday, November 3, 2016
Westminster Presbyterian Church, 1300 N Street
Ticketed Session – Now Closed
Opening General Session | 1 PM – 4 PM
Open to the first 100 registrants. Bringing together cutting-edge research from neuroscience, economics, cognitive psychology and education, the Bay Area Discovery Museum's Center for Childhood Creativity, in collaboration with the CA State Library's Early Learning with Families initiative, presents an interactive and engaging session to inspire new library frameworks for stimulating creativity and school readiness in early childhood (0-8).
Closing Reception | 4 PM – 6 PM
Open to all. This meet and greet reception is for anyone interested in networking with your early learning library colleagues or learning more about our various ELF initiative partnerships with the Center for Childhood Creativity and the Brazelton Touchpoints Center. Hors d'oeuvres and beverages will be provided.