Schedule
Thursday, November 3
4:30 PM

 

Grand Opening Reception with Refreshments

Interest Group Fair

Mini Golf Tournament Play

6:30 PM

 

Exhibit Hall Closes

 
 
FRIDAY, November 4

10 AM

 

Exhibit Hall Opens

Poster Sessions

Nick Dragota Author Signing

Virtual Reality Demonstration

Resume Review

12 PM

 

Free Lunch (While it lasts!)

BAYA Author Fair

Lunch @ the Library Q&A

Mini Golf Tournament Play

1:30 PM

 

Virtual Reality Demonstration

2:00 PM

 

Nick Dragota Author Signing

 

3:30 PM

 

Author Signing

 

4:45 PM

Exhibit Hall Closes

Saturday, November 5

9 AM

Exhibit Hall Opens

Free Muffins and Coffee/Tea (while food lasts!)

Sponsored by BiblioCommons

Mini Golf Open Play

Headshot Photography for CLA Members Open

10 AM

Resume Review

12 PM

Author Signing

12:30 PM

Cookies and Lemonade/Tea (while food lasts!)

Poster Sessions

Close of Silent Auction Bids

1:30 PM

Maker Box Demonstration

2:30 PM

Exhibit Hall Closes
---
Highlights
Grand Opening Reception
Thursday, November 3, 2016 | 4:30 PM – 6:30 PM
Please join us in the Exhibit Hall for the ribbon cutting and Grand Opening Reception to kick off the 2016 Conference! This is your opportunity to have some refreshments, spend time with vendors, friends, and colleagues from around the state. Be the first to check out the exhibitors' booths and all the other exciting activities going on throughout the Exhibit Hall.
Interest Group Fair
Thursday, November 3, 2016 | 4:30 PM – 6:30 PM
Want to get involved in CLA? Don't know where to start? Meet representatives from CLA's various Interest Groups to learn about opportunities that will get you swinging into action in no time!
Get Your Swing On: Mini Golf in the Exhibit Hall Open for individual play throughout Exhibit Hall open hours.
Open for tournament play:
Thursday, November 3, 2016 | 4:30 PM – 6:30 PM 
Friday, November 4, 2016 | 12:00 PM – 1:30 PM
Have you got game? Have you got GOLF game? It's time to swing into action at the first ever CLA Conference Mini Golf Extravaganza! Play the nine holes solo or participate in tournament play. Even if you don't play, vote on the best library system designed hole. The winning library will not only win bragging rights, but also a $500 American Express Gift Card.
Author Signings
Over 35 authors will be on hand to chat about their work and sign books. See Howtoon's co-creator, Nick Dragota, California Poet Laureate, Dana Gioia, YA authors who your teens love to read, romance novelists, and quintessential California authors. For details on all the authors and their signing locations and times, see the Authors and Signing Schedules.
BAYA's YA Author Blowout!
Friday, November 4 | 12 PM – 1:30 PM
This is your chance to meet the YA authors who write the books you and your teens love to read! Stop by the Bay Area Young Adult Librarians' YA  Author Fair and meet over a dozen amazing Bay Area authors and illustrators. See the Authors on this Signing Schedule.
California Library Association Pavilion
The CLA Pavilion is a one-stop-shop for membership information, conference details, and professional development resources. We will have a variety of offerings this year including meet-and-greets with CLA Board Members, information on CLA's varied Interest Groups, and a preview of the upcoming Reading By Design! summer reading theme from our summer reading partner, iRead. Stop by to learn about CLA membership, CA Center for the Book, exciting CLA programs like Lunch @ the Library, and to play Membership Bingo (and win prizes!). Be sure to follow us on Twitter (@CalLibAssoc), Instagram (@ca_library_assoc) and Facebook. Use #CLASwingIntoAction to tag us in your memorable moments.
Lunch at YOUR Library? Q and A
Friday, November 4, 2016 | 12 PM – 1:30 PM
Would you like to know more about establishing a summer meal program at your library? Summer meal programs bring new families to the library, increase participation in summer reading, foster community partnerships, demonstrate the library's value to stakeholders, strengthen communities, and much more! Please join us at the CLA Programs Booth. Patrice Chamberlain of the California Summer Meal Coalition and Natalie Cole of the California State Library will be at the booth to talk about how to get started, find a summer meals mentor, visit a showcase summer meal site, and anything else you would like to know.
Career Resources @ the CLA Pavilion
Friday, November 4, 2016 | 10 AM – 4 PM
Saturday, November 5, 2016 | 10 AM – 1:30 PM
Are you looking for a new position? Or, maybe just to freshen up your interviewing skills? Visit the Career Center at the CLA Pavilion and talk with professionals and paraprofessionals who can help! Helpful experts are standing by to review your resume and get you ready for the next big interview. Schedule your 30-minute session now by emailing CareerCenterCLA@gmail.com. Limited sessions available for drop-in appointments at the CLA Pavilion.
Headshot Service for CLA Members with the Headshot Truck
Saturday, November 5, 2016 | 9 AM – 2 PM
Sponsored by


Back by popular demand, the CLA Membership Committee is working with the Headshot Truck to provide high quality professional headshots just for CLA members. Prior reservations are required for this service. To schedule your session email headshotsCLA@gmail.com or check the CLA Twitter account (@CalLibAssoc). You can also visit the CLA Pavilion Membership Booth in the Exhibit Hall for details about possible last-minute openings.
PRExcellence Awards on Display
The PRExcellence Awards honor the highest quality efforts of California libraries in promoting and communicating their message to their customers. There are four PRExcellence Award entry categories: Print, Electronic, Event or Campaign, and Wildcard. Awards are given within each of these categories at each of three library budget levels: under $5M, $5M-$10M, and $10M and above. Stop by the PRExcellence display to view the showcase of this year's fabulous winners!
Poster Sessions
Learn from these visual, fast-paced presentations in a nutshell about the latest in library research, innovative library projects, and creative ways to engage the community.
Friday, November 4, 2016 | 10:15 AM – 11:45 AM
Saturday, November 5, 2016 | 12:30 PM – 2:30 PM
Virtual Reality Demonstration

Friday, November 4, 2016 | 10 AM – 12 PM and 1:30 PM – 2:30 PM
Virtual Reality may be the next computing platform. CALIFA funded a pilot project to install five VR displays in Marin libraries. Come try Oculus RIFT and HTC VIVE head mounted displays to scale Mount Rushmore, learn about a cell or join ancient dinosaurs using CyArk and Lifeqe VR media.
Sponsored by CALIFA, Marin County Free Library, New Media Learning, Lifeliqe, CyAr
Maker Box Demonstration
Saturday, November 5, 2016 | 1:30 PM – 2:30 PM
Join the MakerBox Collective for a fun, hands-on demonstration of tools and technology to use in programs for all ages, with an emphasis on STEAM. The MakerBoxes include Makey Makeys, Brushbots, LED Sewing, Squishy Circuits, and 3D Printing.
Emily Appleton, Moorpark Library; Antonio Apodaca, Ventura County Library System; Charlotte Burrows, Thousand Oaks Library; Renata Hundley, Oxnard Library; Kate Shumaker, Simi Valley Library; Karilyn Steward, Calabasas Library; Phillip Yocham, Ventura County Library System
Silent Auction: Go Shopping and Support CLA and Library Advocacy!
Get some fabulous gifts for friends, relatives or yourself, while supporting all the wonderful things CLA does for libraries and library staff throughout California. Auction items include unique experiences, themed baskets, vendor prizes, handmade crafts and more. Silent Auction will be open throughout the Conference Exhibit Hall hours in the CLA Pavilion area. Bidding will close at 12:30 PM on Saturday November 5, and action winners will be announced in the Silent Auction booth area.
Refreshment Breaks (While food lasts!)
Free Sandwiches, Chips, Lemonade and Tea
Friday, November 4, 2016 | 12 PM – 1:30 PM
Free Muffins, Coffee and Tea
Saturday, November 5, 2016 | 9 AM – 10 AM
Sponsored by

Assorted Cookies
Saturday, November 5, 2016 | 12:30 PM – 2 PM

Barnes & Noble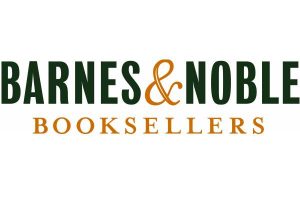 Our bookselling partners, Barnes & Noble, will be open throughout Exhibit Hall hours selling a variety of books written by our conference authors. Be sure to pick up a copy and have it autographed at one of the many author signing opportunities at the Conference.  Come ready to purchase your holiday reading and gifts!